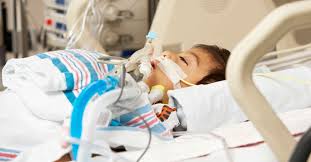 Many of our clients and colleagues in the medical device community, driven to help patients and the medical provider community in this challenging time, want to pursue FDA's Emergency Use Authorization (EUA) to do so.
If you're a medical device manufacturer or supplier and have taken a look at FDA guidance for EUA and are a little confused or uncertain on the course of action, you're not alone. That's why Cannon Quality Group is pleased to announce a new series of infographics to help simplify the process and increase the medical device industry understanding of current FDA guidance and enforcement of the Emergency Use Authorization process.
The first of the 6-part series is focused on FDA guidance regarding EUA for ventilators, and later installments in the series will cover digital health devices, face masks, respirators, remote patient monitoring, and telethermographic systems.
Sign up to receive all 6 of the infographics in the series.
Please select "EUA Infographics" from the pull down menu. Request a FREE consultation with us by indicating so in the "How can we help you?" box.