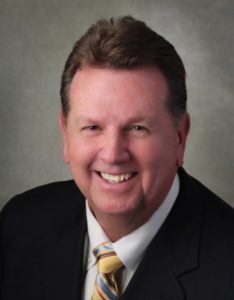 Recently Cannon Quality Group helped one of our clients navigate a remote notified body audit in order to help them keep on track despite global pandemic challenges. NuvoLase did not have an electronic Quality Management System (eQMS) in place at the time.
The PinPointe FootLaser was the first light-based device to receive FDA clearance specific to clearing nails infected by onychomycosis, commonly known as nail fungus. With over 125,000 procedures performed worldwide, the PinPointe FootLaser remains one of the only devices on the market today with documented clinically proven efficacy.
We had the chance to jump on a call with the President/CEO, Rick Garrison.
How did you feel the remote audit went?
"I think it went really well," reported Rick Garrison, President/CEO. "We used Zoom voice and Dropbox," said Mary McKay at Cannon Quality Group. "I expected we were going to screen share, but instead we did a Dropbox share. The auditor would review and let me know if he had any questions. Specifically, for NuvoLase, it went really well, we stuck to the agenda. I was able to prep while being audited. It was really seamless."
"At the beginning we asked what he would prefer, in the beginning he indicated email, but by the end he really seemed to appreciate the Dropbox solution."
What would you do differently next time?
"Nothing…from a day-of-the-audit perspective. We got lucky, in the sense that we already were moving the system to our NuvoLase electronic quality management system (eQMS). We had spent a lot of time organizing the system. I think having to pull the paper wouldn't have gone as smoothly…having to find the records and scan them, etc. The items being available immediately when the auditor asked for it put him in a better mood!"
Would you anticipate doing more audits remotely post-pandemic, or would you anticipate reverting to previous practice of primarily on-site?
"As have many companies, we've been hit hard by Coronavirus 19 and its continued aftermath. We have a global customer and a US manufacturer. Will and Mary on your team have been outstanding. The auditor definitely said multiple times that the remote audit was working really well. He was super happy with the way it was happening. He said he had completed others, and didn't sound super excited to be doing another remote one. But by the end of the day he was super appreciative of how our notified body audit went. Yes, we will be moving forward with remote audits and partnering with Cannon Quality Group."