MedTech companies large and small face new challenges in keeping operations moving during the pandemic. Most audits, for example, were traditionally conducted on-site but now the industry is finding new ways to conduct audits remotely while maintaining high standards.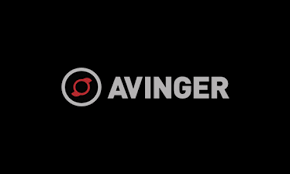 Avinger, Inc. is a commercial-stage medical device company in Redwood City that designs, manufactures and sells image-guided, catheter-based systems for the treatment of patients with peripheral artery disease (PAD).
Jay Sundaram, Vice President of Quality at Avinger, recounts the recent experience of shifting a scheduled notified body audit from on-site to remote on relatively short notice due to "shelter in place" guidelines.
According to Jay, the process was "very seamless" and he said it was helpful that one of the two notified body auditors had previously been on-site in the past and was familiar with the company and their QMS already.
Zoom was the platform selected, Jay reported and while many of the features worked well, there were hiccups with document sharing that led them to deploy a Dropbox solution for documents. When the auditors were ready to ask questions, in video conference, though, they could either call or enter questions in the chat box. No additional time was required to complete the agenda compared to an on-site audit. Jay also mentioned by going remote, he needed fewer people on-site to support it, and had subject matter experts internally poised to answer questions quickly.
"Preparing electronic copies of quality records & documents (Jan 2019-Mar 2020 in this case) ahead of time is helpful," Jay said. They saved considerable time and paper over an on-site audit when duplicate copies of documents are often printed for multiple auditors.
When asked if remote audits are a temporary fix, or will we see a lasting change in the industry, Jay said that he would prefer doing as much as possible remotely post-pandemic as long as a site inspection is not on the audit agenda. "I don't see any downside," he said, "but it probably also helped to have at least one of the auditors who was already familiar with us, our system & site."
Contact us today to learn more about conducting remote audits while maintaining high standards.
About Us: Cannon Quality Group provides outsourced Quality Management System solutions that are efficient and compliant. Cannon's number one priority is delivering QMS solutions that make sense for the stage and goals of its clients' business. Cannon Quality Group's mission is to be the Change in Quality. www.cannonqualitygroup.com
Be Well