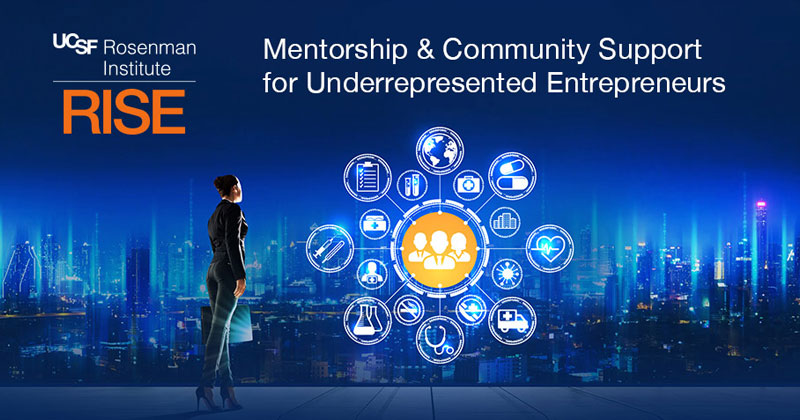 On September 28, Cannon Quality Group's COO, Sandra Browne, joined other female and BIPOC leaders in med-tech, health, and the investment community to honor five healthcare technology innovators selected by the first annual UCSF Rosenman Institute's RISE program.
The USCF Rosenman Institute RISE program aims to bring together entrepreneurs with experienced mentors. Those selected received three months of one-on-one access to the Rosenman network of experienced medtech community. CQG CEO and founder Nicolle Cannon has been pleased to work with the Rosenman Institute in the past, providing guidance to medtech start-ups on implementing right-sized quality systems.
During the celebration, Sandra was inspired by Gloria Lau, founder of Alpha Medical, which works to provide affordable healthcare access to women. Other notable attendees were female founders and representatives from venture capital firms, which exclusively invest in female and BIPCO-led companies.
Sandra especially thanked Perkins Coie, LLP for hosting the event and to the RISE organizing team at UCSF Rosenman Institute (https://rosenmaninstitute.org/programs/rise/).