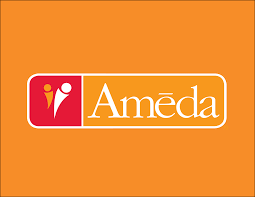 Ameda Inc. has been a leader in breast milk for babies for over 75 years. The company has 59 employees and uses a team from Cannon Quality Group (Alamo, CA) to initiate and manage their quality processes. Ameda recently underwent a Medical Device Single Audit Program (MDSAP) Surveillance Audit including ISO 13485:2016, FDA 21 CFR 820, Part 1 CMDR, TG(MD)R, MDD 93/42/EEC Annex V.
Due to current travel restrictions, this comprehensive audit was performed remotely. Ameda was supported before and during the audit by the team from Cannon Quality Group. CQG interviewed Ameda's VP of Engineering, Bill Anderson, post-audit to get feedback on team performance, managing the remote connections, and meeting auditors' expectations. Cannon Quality Group team members were Senior Quality Manager, Will Michul and Senior Quality Engineer, Mary McKay. 
"The remote audit went fine," said Bill Anderson, VP of Engineering. "The team did a nice job." He added, "It went really smoothly and plans for Corrective Actions look great."
Dealing with a pair of auditors over an extended period of time remotely involves both hard skills on the technical side as well as soft skills that recognize and deal with the challenges of not being in the same room. 
Bill said it ended up working out really well logistically and mentioned Dropbox as a useful platform for document exchange. Comparing this year's remote audit to last year's on-site, he said it worked better than he expected and the auditors were easy to work with."
Cannon Quality Group Senior Quality Manager, Will Michul, agreed the process was easier than last year. "You have more time to figure things out and get a better answer to them. The auditors have been pretty understanding overcoming the challenges of remote auditing, pulling from a server to Dropbox location, etc."    
Ameda was able to leverage experienced support for this audit from Cannon Quality Group. "Will and Mary are great and I can't say enough about them," Bill reported.