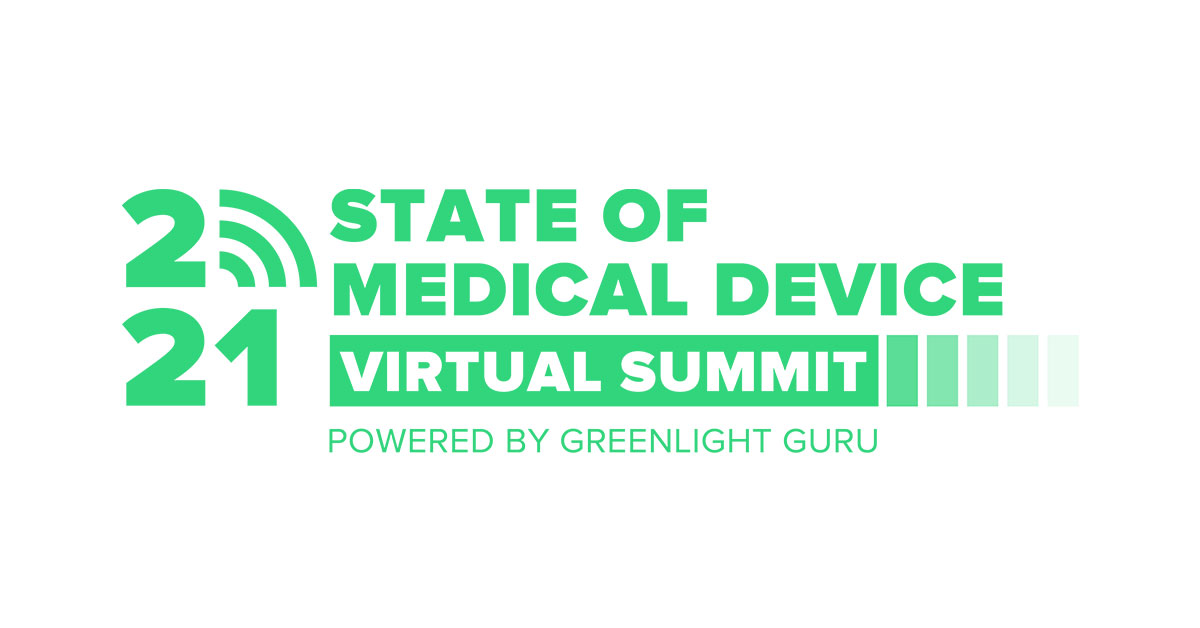 If you're a medical device professional looking to prepare for the new year, join us at The 2021 State of Medical Device Virtual Summit Dec. 8-9th. Our very own Nicolle Cannon is leading a session at this Greenlight Guru event: "Let's get back to Auditing, REMOTELY!" The summit is 100% virtual and 100% FREE.
We look forward to seeing you there!
By attending you'll:
Understand strategies, tactics, and technologies today's medical device professionals are using to accelerate product development, ensure compliance, and promote quality
Learn what market-leading companies are doing to prepare for the future (and how your organization can do the same)
Stay ahead of industry trends related to EU MDR, cybersecurity, FDA's Digital Health initiatives, and more
Audits are a fact of life in the medtech industry, whether internal audits, supplier audits, or notified body audits. While previously most audits were conducted on-site and in person, the industry has had to pivot to remote auditing wherever possible.
In this session, Cannon Quality Group founder/CEO Nicolle Cannon will share CQG's experiences as an early adopter of remote auditing. Cannon Quality Group has conducted numerous internal and supplier audits remotely as well as supported clients undergoing remote notified body audits.
The presentation will cover both the hard skills of getting comfortable with various technology platforms as well as the soft skills of effective communication between auditor and auditee. Many now predict remote auditing will remain the default option in the coming years.
Key takeaways:
How remote auditing can be different for an internal audit, a supplier audit, or a notified body audit;
Ability to assess if your organization is ready for a remote audit
4 Steps for successful audits
How remote auditing will evolve to allow for virtual walk-arounds and manufacturing inspections