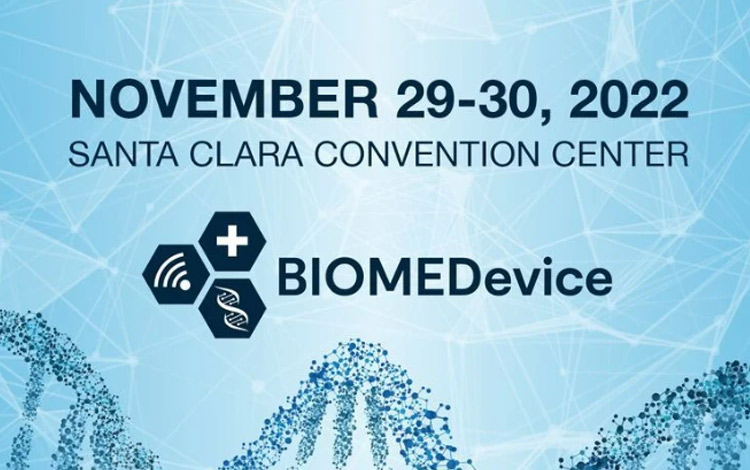 The 2022 BIOMEDevice Silicon Valley Conference offered the opportunity for leaders from the medtech industry to network, discuss emerging trends, and share best practices. The event was held November 29-30, and featured 40+ speakers and more than 200 exhibitors from all areas of the medical device industry.
Cannon Quality Group's CEO and founder, Nicolle Cannon, was honored to take center stage during a panel discussion focused on designing a consistent medtech manufacturing process. Co-panelists included Alan Cooper, Proxima CRO; Kate Stephenson, Dyad Engineering principal and founder; and Richard Otte, president and CEO of Promex Industries.
Topics covered during the conference included startups, materials, and digital health. Digital health was featured in depth, branching into topics like artificial intelligence (AI), cloud-based systems, digital clinical trials, and many aspects of cybersecurity, including understanding FDA expectations and aligning with them, and expectations for future cybersecurity developments.
There were multiple resources for startups including marketing, outsourcing, product development, and cultivating academic resources. Attendees were able to gain insight from the founder and managing partner of Fusion Fund, Lu Xhang on the 2023 investment trends for biotech companies.
In addition to Nicolle's panel discussion, the Tech Theater provided educational sessions for more established medtech companies. These discussions concentrate on foreign material identification, vascular catheter coating evaluation, and ethylene oxide sterilization.
Regarding the event Nicolle remarked, "It was great to be back to the conference in person.  It was a new venue for this show and I liked the intimacy the smaller venue provided.  Great to see everyone and catch up with the Bay Area!"
If you're with a startup and would like to learn more about setting the stage for compliance early on, please contact us at quality@cannonqg.com to learn more about our Device Compliance Essentials for Startups.