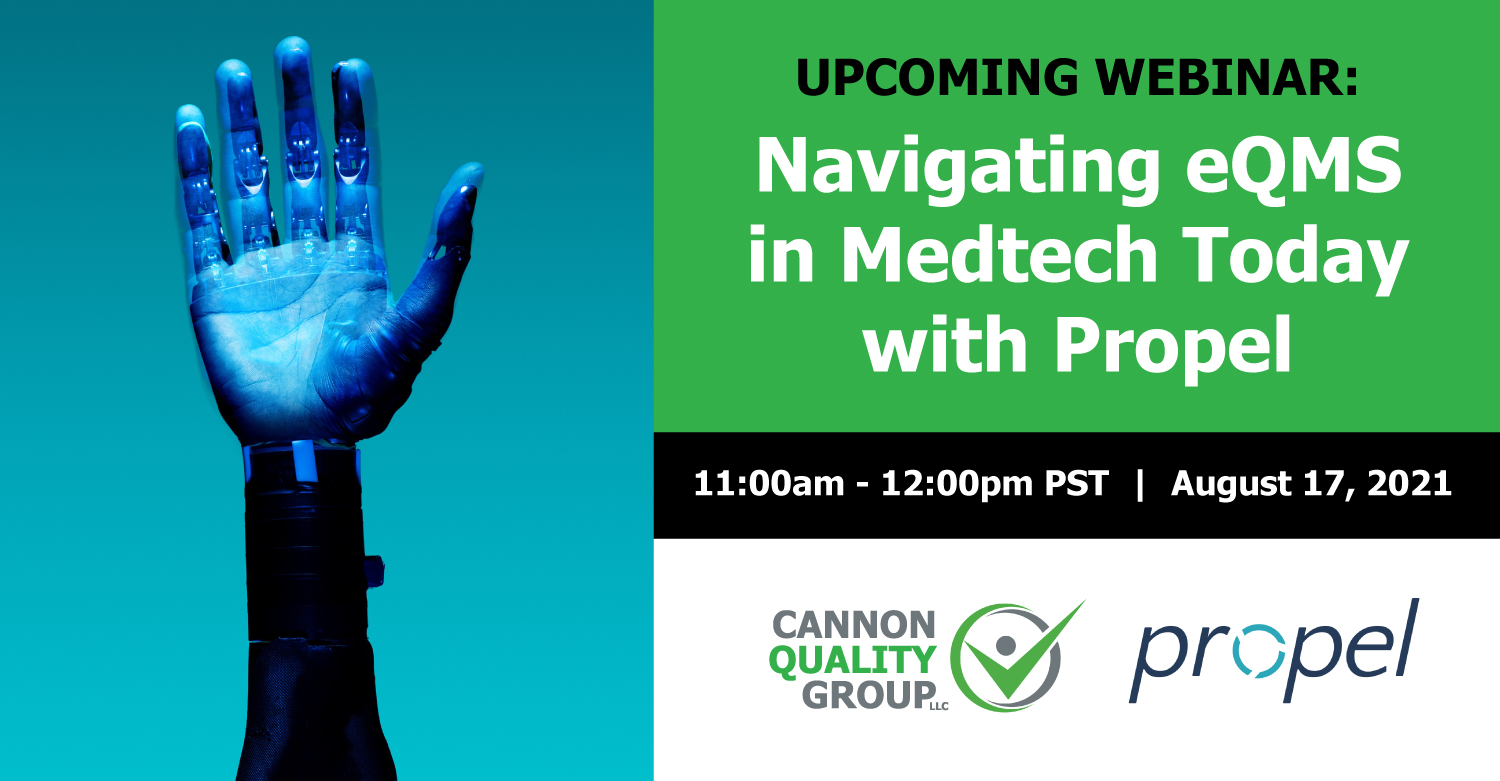 The use of electronic Quality Management Systems (eQMS) is becoming standard technology in Medtech startups. They offer the promise of automation, improving compliance, reducing cost, increasing productivity, enhancing traceability, and reducing documentation burden.
As a full-service outsourced quality management company, we get asked quite frequently what is the best eQMS platform on the market and what eQMS we would recommend.
Given the number of platforms available today, there is a varying range of features, benefits, and price points, so the best solution for one comapny might not be the best solution for another company.
Initially Cannon Quality Group founder Nicolle Cannon wanted to set up a recurring learning session for her staff where each session, a different eQMS vendor would present their platform. "And then I thought why should we stop there, let's open it up to our clients and our community so they can have opportunities to talk through and learn about the different options," Cannon said.
Now it's a recurring webinar open to anyone in the Medtech community.
Join us for the latest eQMS Webinar in the series, Navigating eQMS Today with Propel, on August 17, 2021 at 11:00am PST.
Along with a light demo of Propel, you'll learn:
When to take the eQMS plunge
How to evaluate platforms based on your business or product type
How to ensure a successful eQMS implementation
How to build better, safer, more effective products by integrating quality throughout the entire product lifecycle from concept to commercialization
How to ensure success choosing a flexible QMS that can provide out-of-the-box templates, best practices, workflows but also one that can be easily configured and extended as your business needs grow
How to enable faster incident to resolution time by quickly investigating complaints, eSubmissions, assessing global product impacts, correct, fix and train
How to link together quality, product, suppliers, engineering and commercialization on the only true closed-loop enterprise quality platform for medical device
Register for Navigating eQMS Today with Propel!