Essentials
If you are an entrepreneur in medtech, biotech, or life sciences, you'll want to set the stage for compliance early on, and Cannon Quality Group has a new cost effective program to get you there.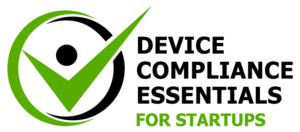 Device Compliance Essentials for Startups is a new program aimed at early-stage, pre-commercial Medtech startups that need procedures covering key aspects of early activity in a concise fashion. The majority of FDA QS regulations and ISO 13485 requirements address processes and procedures for post-product development, which means you can get a QMS set up for your pre-commercial enterprise with a modest amount of effort. Our modules for Device Compliance Essentials for Startups include Doc control, Training, Design and Development, Software Development, Risk Management, Purchasing, Supplier Quality, Material Controls, and NonConforming materials.
In addition to the QS fundamentals, we include a coaching call once a month. Our clients claim that our coaching calls provide needed support on navigating regulatory environments.
Modules:
Doc control
Training
Design and Development
Software Development
Risk Management
Purchasing
Supplier Quality
Material Controls
NonConforming materials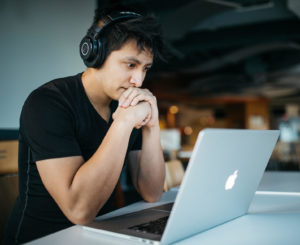 This DIY program gives you access to tried and true procedure templates in each of these areas, as well as a monthly call-in opportunity to ask CQG's quality management experts questions that might arise along the way.
For only $500/month, you can set up your own compliant early-stage QMS, covering the essential elements of pre-commercial activity and developing institutional muscle for heavy lifting later.
You can choose the order of the SOPs you'd like to develop to match when you need it. For example, when you see you need to start training people, you can download the training template. Or the supplier quality when you need to start managing suppliers.
To get going, please reach out using the box to the right. We'll send you our short agreement form, and once we receive payment*, you'll get an access code to begin your six month program. You'll also get monthly invites to the call-in session.
We're excited to support your venture!
Pricing
TIER 1
START-UP SYSTEM
$2500
FLAT FEE
9 procedures with applicable forms included
TIER 2
START-UP SYSTEM & SUPPORT
$500
PER MONTH FOR 6 MONTHS

9 procedures with applicable forms included

Accesss to monthly group coaching calls
TIER 3
START-UP SYSTEM & PERSONAL SUPPORT
$900
PER MONTH FOR 6 MONTHS

9 procedures with applicable forms included

Access to weekly half-hour personal coaching call
*Cannon Quality Group accepts major credit cards